Description
You got it right: After flashing with our software your TI-Nspire CX HANDHELD
GRAPHING calculator will function like
TI-Nspire CX  CAS HANDHELD GRAPHING CALCULATOR
SPY HINT
TI-Nspire CX HANDHELD GRAPHING calculator allowed at many schools and Universities and even on SAT exams. However more advanced  TI-Nspire CX  CAS HANDHELD GRAPHING CALCULATOR often is not allowed.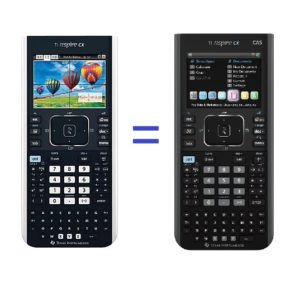 We have many very useful calculator applications available for TI-Nspire  CX CAS Calculator and for TI-Nspire  CX CAS Calculator.
Suitable  for Firmware  Flashing TI-NSpire CX calculators which has  hardware revision V or less!!!
WARNING: Do not use our software if you have a hardware revision W-Z. This will not work and may damage your calculator. If you would like to know your hardware revision, look on the back of your calculator near the docking port. You'll see 5 digits P-XXXXD. The last letter is the hardware revision. If you have two letters such as AA or AB, that is a later hardware revision than Z. Those models are not compatible as well.
   Just add this item to cart, provide email at check out and software download link with instructions will be instantly emailed to you.